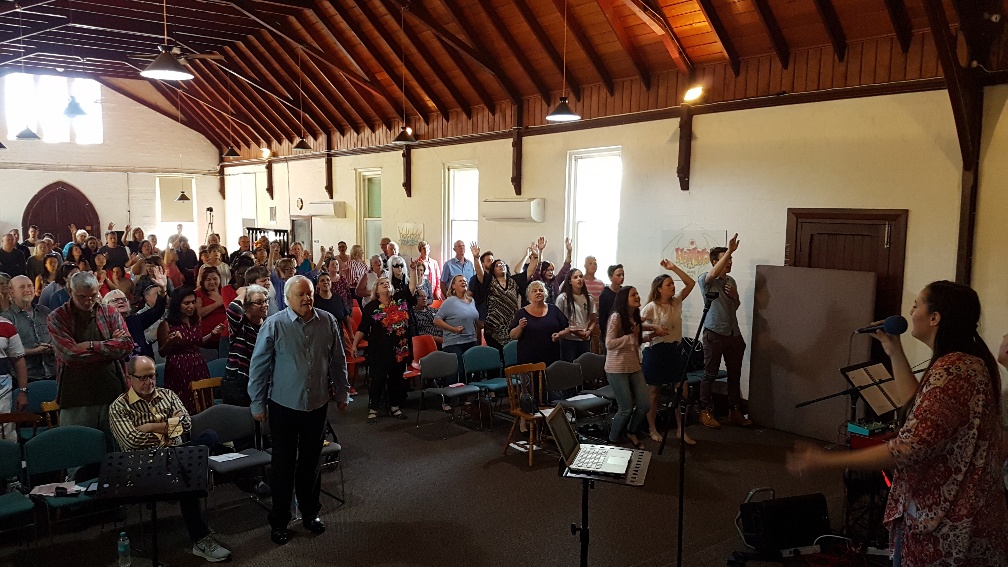 26 CLARK STREET WAYVILLE (CORNER OF YOUNG AND CLARK STREETS) 
 SUNDAY SERVICES AT 3 pm
Join us after the service for refreshments, great coffee and fellowship
Our services include worship, preaching, prayer for healing and refreshing. We love the presence of the Holy Spirit and often have manifestations of his presence.
 SUNDAY DECEMBER 17
CHRISTMAS CELEBRATION AND CHRISTMAS MEAL TO FOLLOW
Closing service for the year. No services on Sunday December 24 and 31. SERVICES RESUME ON SUNDAY JANUARY 7, 2018.
VISIT THE HEALING ROOM
PRAYER MINISTRY FOR PHYSICAL. EMOTIONAL AND SPIRITUAL NEEDS
Please note that the Healing Room closes on Wednesday December 13 and reopens on Wednesday February 7.
Wednesdays 12:00 – 4:00 pm at our Centre 26 Clark Street Wayville. By appointment only. Please make an appointment by calling 0421553862. Call between 9.30 am and 4.30 pm Mon, Tues, Thurs and Frid. Donations are accepted but there is no charge. We offer prayer ministry not counselling. We do not conduct long term counselling or offer marriage counselling.  We reserve the right to  conduct the sessions as we are led. We are charismatic and accept the validity of the gifts of the Holy Spirit. We do not offer pastoral care or crisis care as part of the Healing Room ministry.
Healinglife Ministries Aims
To assist in the personal transformation (emotional and spiritual healing) of people so that the fullness of life in Christ can be experienced To bring the healing power of Jesus to people so that sicknesses and diseases are healed To release those who are oppressed by the powers of evil through the power of Jesus To share with other like minded groups in fostering the revival fire of the Holy Spirit in the Church in Australia