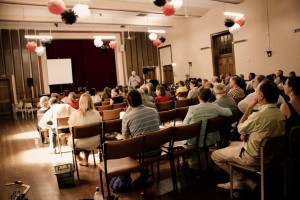 We love the wonderful people at Healinglife Church!
EACH SUNDAY we pray for Healing, share Prophetic Encouragement, pray for a Fresh Touch of the Holy Spirit.  3.00 pm at the Deaf Can Do Centre, 262 South Terrace Adelaide.
SUNDAY DECEMBER 8 JOIN US!  KATHERINE RUONALA WILL BE MINISTERING.  KATHERINE IS WELL RESPECTED IN AUSTRALIA AND INTERNATIONALLY FOR HER PREACHING, PROPHETIC AND HEALING MINISTRY. DO NOT MISS HER!
OUR SUNDAY SERVICE WILL NOT BE HELD ON SUNDAY DECEMBER 29, 2013 AND SUNDAY JANUARY 5, 2014. WE RESUME SERVICES ON SUNDAY JANUARY 12.

HEALING ROOM WILL BE IN RECESS FROM WEDNESDAY DECEMBER 11-FEBRUARY 12. CALL FIRST WEEK IN FEBRUARY FOR APPOINTMENTS.
OUR VISION FOR THE FUTURE
We have a vision for our own centre in which we can conduct our Healing Rooms, our Courses, our  Community Ministry, Soaking Prayer Meetings, Conferences, and our Sunday Healinglife Encounter.
If you are able to donate to our Building fund then you can make a deposit in our Bank Account: HEALINGLIFE CHURCH AND MINISTRIES INC BANK SA BSB 105 – 144    ACC NO 040456340
Pastor Barry's book SURPRISING ENCOUNTERS is available as an eBook . It is available on:
Amazon.com-Kindle
Barnes &Noble –Nook
Google eBook
VISIT THE HEALING ROOM
PRAYER MINISTRY FOR PHYSICAL. EMOTIONAL AND SPIRITUAL NEEDS
Wednesdays 12:00 – 4:00 pm, LEVEL 6 Adam Internet Building -in the Prayer Tower (near cnr of Waymouth and King William Streets) By appointment only. Please make an appointment by calling 8325 3895. Please call between 9.30 am and 4.30 pm Mon, Tues, Thurs and Frid. Donations are accepted but there is no charge. We offer prayer ministry not counselling. We do not conduct long term counselling or offer marriage counselling.  We reserve the right to  conduct the sessions as we are led. We are charismatic and accept the validity of the gifts of the Holy Spirit. We do not offer pastoral care or crisis care as part of the Healing Room ministry.
Healinglife Ministries Aims
To assist in the personal transformation (emotional and spiritual healing) of people so that the fullness of life in Christ can be experienced
To bring the healing power of Jesus to people so that sicknesses and diseases are healed
To release those who are oppressed by the powers of evil through the power of Jesus
To share with other like minded groups in fostering the revival fire of the Holy Spirit in the Church in Australia